You help us provide emergency childcare when parents need it most.


We help you find new customers when you need them most.
We're looking for experienced, reliable and committed 'super-nannies' in London.
Is this you?

We'd love to hear
from you.
A fantastic childcare solution for parents AND nurseries.

Do you ever have spare capacity in your nursery?
Want to offer flexible places to local parents?

Emergency Childcare
works with
registered /
regulated
childminders.
We work in partnership with holiday clubs in the UK.

Helping parents to fill
those awkward
care gaps, our
service is ideal
for parents
AND clubs.
Working with Emergency Childcare is completely free, and registration is quick and easy
Childcare providers
Working with us is absolutely free
Increase your revenue
Introduce new local parents to you
Remain competitive
You're in control of prices and availability
Many parents have generous subsidies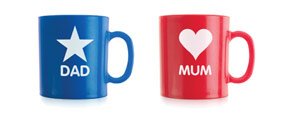 Reliable backup for parents
225,917
parents registered with us so far
94.11%
of bookings filled in October 2023
64,718
hours of childcare booked in October
Call from 7:30am
5 days a week

Our service is available when parents need us.
Trusted by parents...
I really don't know what I would do without this service...

There was no way that I could take the time off work and do not have any family close by who can help."
This service takes the stress out of finding temporary childcare.

You know that the agencies they use will have suitable and checked candidates."
Very quick response to a last minute call.

Having telephone contact was an important alternative/addition to the online booking system."
It is a great service which helped me out when my usual childcare was sick.

I had a big meeting to prepare for and couldn't take 2 days off work."
I felt that I finally found a backup I can trust to take care of my son, when he cannot go to his usual nursery.

The nanny was very professional and it was reassuring for me."